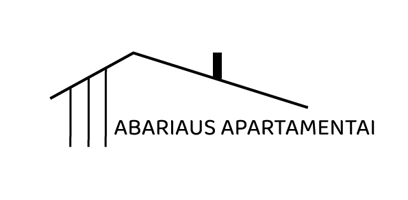 Ž1: ŽALIOJI STR. 34; 2-BEDROOM APARTMENT ON THE 1ST FLOOR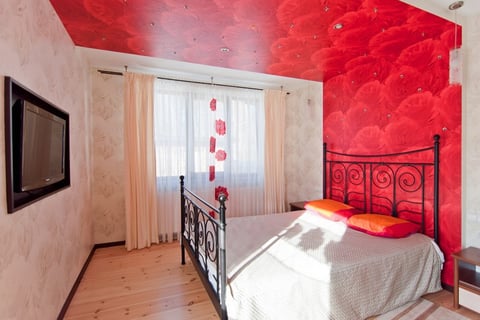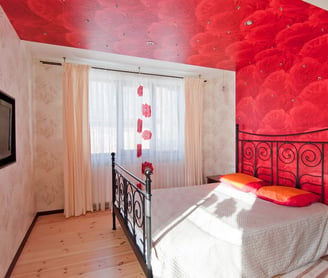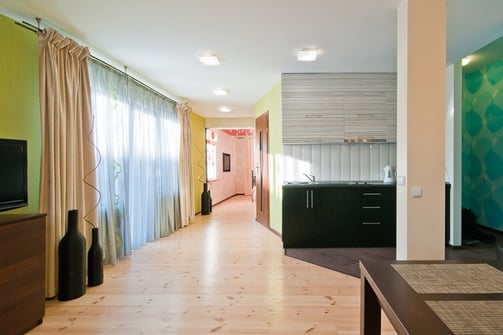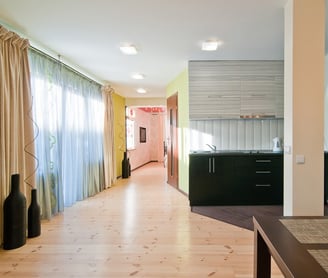 Apartment on the ground floor, with access to an inner courtyard. Especially convenient for those with pets or children, excellent choice for those seeking tranquility and the opportunity to grill outdoors. Spacious and modernly furnished, equipped with all amenities. It can accommodate up to 4 people simultaneously. The apartment is located in the city center, a 5-minute walk to the nearby Druskininkai "Aqua park", "One" adventure park, entertainment square, musical fountain, and spas.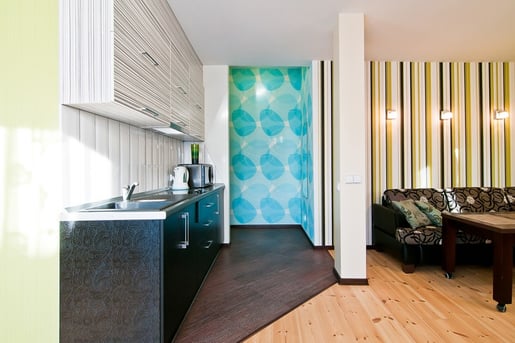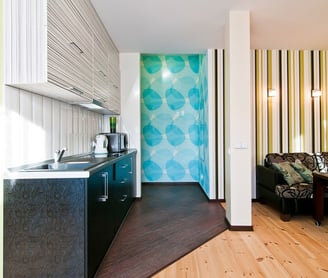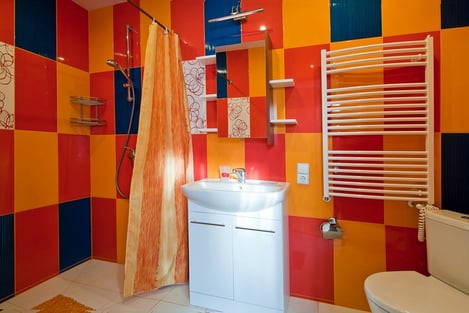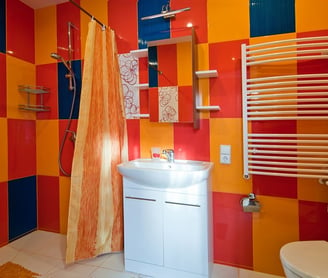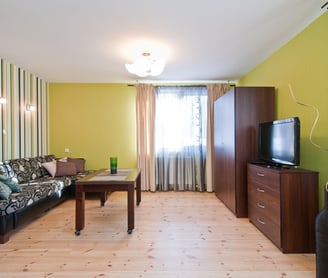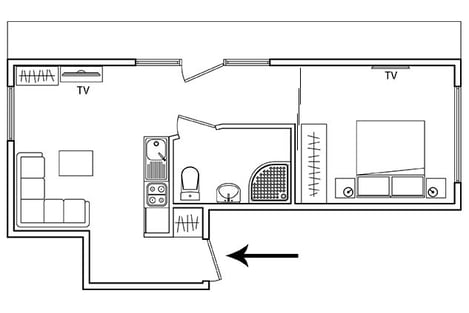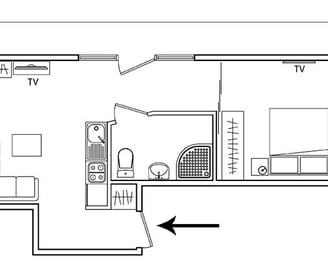 ADVANTAGES:
-Pets allowed (may be subject to a fee)
-WIFI
-TV
-Free parking
-Outdoor grill
-Hairdryer
-Washing machine
-Electric stove, refrigerator, kettle
-Dishes, pots, pans
-Microwave oven
Daily rental price for 2 people:
- Rental during summer, weekends, and holidays is +/- 45 EUR per day (price is approximate and subject to change).
- On weekdays, the rental price is +/- 35 EUR per day.
- Additional person +/- 10eur.
*Prices are indicated without the resort fee: 2 EUR per person per day (from 18 years old).
We offer discounts for our guests at:
- Druskininkai "Aquapark":
- Druskininkai Health Resort: